The Top 3 Running Gait Analysis Apps
Sep 25, 2023
A gait analysis application or software is essential to every running expert. While some practitioners may perform a real-time analysis, there are many benefits to analyzing running in slow motion. A good gait analysis app should seamlessly integrate features such as drawing tools, video sharing, and practitioner comments. Running experts new to the space may prefer to start by using the built-in slow-motion feature found on a smartphone/tablet. However, it is highly recommended to use a gait analysis app that provides storage of running videos and allows the clinician to perform a more in depth analysis. Here are the top 3 running gait analysis apps. DISCLAIMER: CElutions Education is not endorsed, sponsored or promoting any of these applications, this is purely for educational purposes.
OnForm
OnForm is the leader in the gait analysis app space. They have recently acquired Hudl Technique and are quickly becoming the premium option for many running experts. OnForm features include:
Slow motion playback
Voice-overs
Side by side and overlay comparison
Video annotation tools: arrows, timers, lines, circles, freehand and more
Text communication
Video sharing using SMS, Airdrop, Text or Email
Compatibility with Golf and other sports
There are multiple reasons for OnForm's popularity among running experts, specifically healthcare practitioners. The app has the most bells and whistles to analyze and share gait analysis videos. One of these features is "skeleton tracking" which uses AI to track joint angles during video replay. Also, the app can be used for other sports including golf and is HIPPA compliant. OnForms's downside is the cost, $499 a year for some individuals may be too expensive. However, for clinicians interested in trying the app, there is a free trial that allows for up to 10 videos.
Practice Your Gait Analysis With Our Diverse Running Experts: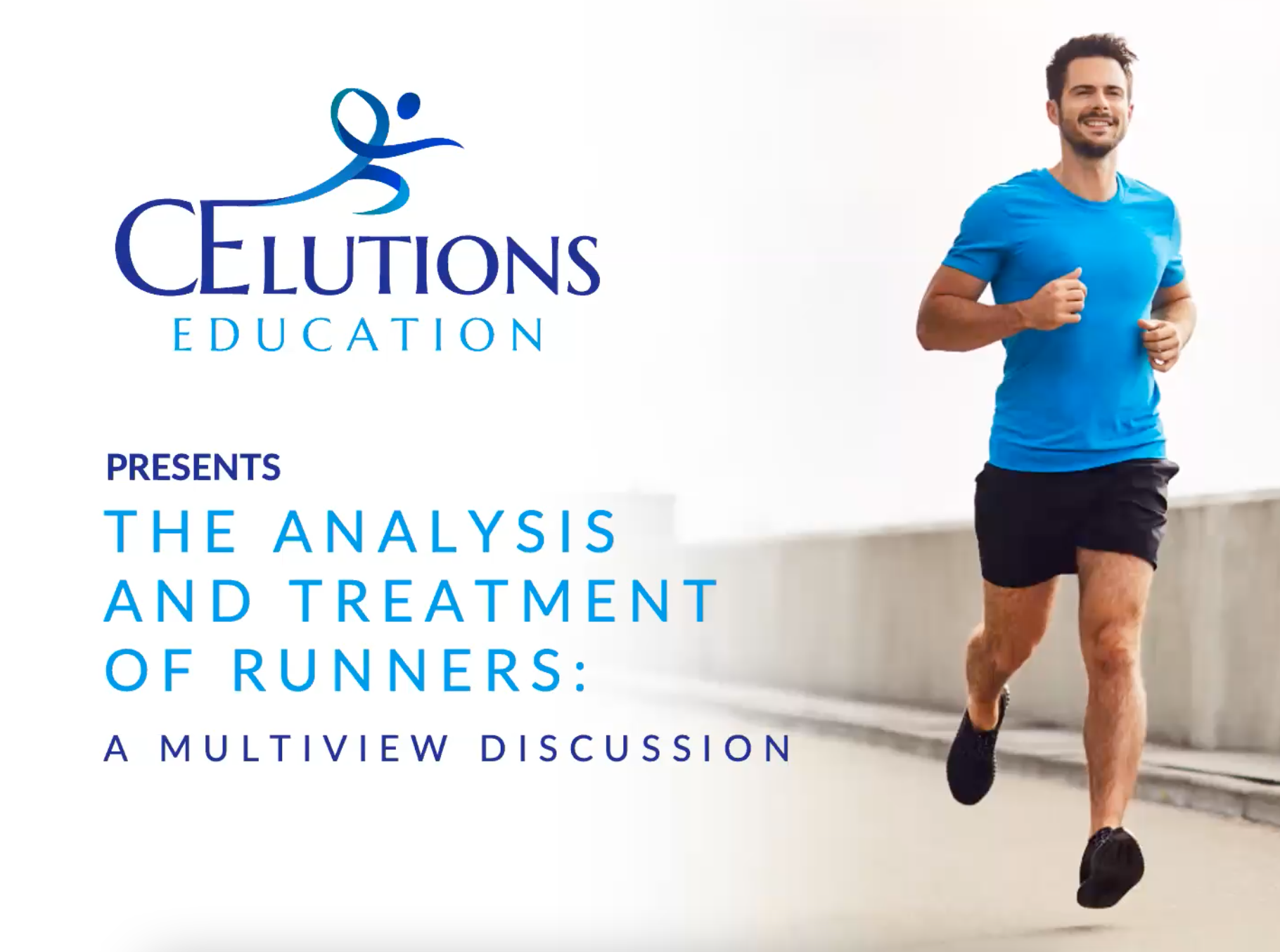 DARTFISH
DartFish has been creating motion analysis software since 1999. They have worked with numerous athletes competing in the Olympics and professional sports. Dartfish features include:

Slow motion video playback
Basic video annotations including drawings, arrows and circles
Angle measurements
Still shots
Voice notes
Split-screen video replay
Video sharing via clickable link

DartFish has been the favorite app among running experts for a long time. With its attractive price point of $84 a year and basic gait analysis features there is a reason for its popularity. One feature many clinicians like is being able to draw joint angle measurements directly onto video images. However, Dartfish is not HIPPA compliant and some running experts find the video drawing tools too basic.
Ochy
Ochy is a new type of gait analysis software embracing AI and virtual technology. Based on their website they use gait analysis recordings to analyze the following:
Vertical oscillation
Ground reaction time
Time between steps
Number of steps
Foot strike
Leg cycle
Angles at each body
Once the gait analysis video is uploaded the app uses AI to generate a gait analysis. The user is then given homework for the runner to complete such as corrective exercises, stretches and form corrections. There currently isn't any research on Ochy's analysis accuracy and treatment plan effectiveness. Running experts are voicing concerns on the normative data the app uses to complete a gait analysis and general/cookiecutter recommendations for runners without an in-person analysis. While Ouchy may not be suitable for in-clinic use there may be an opportunity for runners to use the app between gait analyses.
Why Isn't There More Running Gait Analysis Apps?
There is certainly an opportunity for software/app developers to bring more gait analysis software to the market. Many gait analysis companies are going out of business such as Coaches Eye (pivoted to Tennis analysis) and Hudl (bought by OnForm). Currently there is a trend in the gait analysis industry to focus on wearable technology integration such as Stryd and RunScribe. While there certainly is a place for wearable tech, reliable running gait analysis apps to analyze runner's biomechanics are essential. Currently the primary options are OnForm and Dartfish. Hopefully in the near future there will be more.
How To Become More Confident In Your Running Gait Analysis
Performing a running gait analysis can be intimidating for many clinicians. If you are interested in learning more about providing a running gait analysis check out our continuing education course "The Essentials of Running Gait Analysis". In this course you will learn how to analyze running gait and become a running expert. If you have questions about this content or the course feel free to reach out to us to discuss and we will personally respond to your questions.
Listen to the podcast!
If you haven't done so already grab the "Running Shoe Reference Guide" and get your runners in the right shoes.